Barrack Heights Community Preschool
10 Carrington Street,
BARRACK HEIGHTS NSW 2528
bhcps@bigfatsmile.com.au
Age range
6 weeks - 6 years
From our Director Tammy Lindsay
As a director, family centred practice guides my day to day engagement at the service.
I believe that embedding this fundamental practice into the centre helps educators to form strong and trusting partnerships with children and families.
At Barrack Heights Community Preschool, we believe in providing the highest quality of education and care with strong values that promote and encourage inclusion and diversity as well as supporting all children and families within a nurturing and caring community environment.
Our curriculum is focused on the developmental needs of each and every child, as well as having a strong understanding of their needs and interests and the ability to learn and explore through play.
Educators support each child's needs, developing skills and emerging abilities to best support them on their learning journey whilst also having lots of fun!
What Parents are Saying About Barrack Heights Community Preschool
"Every single staff member is absolutely amazing at what they do. They are all so supportive not only to the children but to the parents as well. I couldn't fault them at all"
"It's the educators that win this one for me! The educators are so dedicated. They communicate well. My daughter is happy to go everyday. The conversations I have with the educators show me that they know my child."
"My kids love school and have learnt alot from the educators and feel welcome and confident going to school at Big Fat Smile Barrack Heights"
"It's a fantastic learning environment that enables my daughter to grow and the care and educational given by staff is wonderful."
We have a strong core team of 13 educators, 7 of whom have been with Big Fat Smile for more than 8 years, including our director who has been with the organisation for 17 years.
Our educators are passionate, experienced, love their jobs and love working with children. High quality care is the key focus for our team. We provide education in a fun and engaging way that is play-based and captures the interest of all children, ensuring we have inclusive, age appropriate environments that foster the needs of all children in our care.
We build strong relationships with the children and ensure all feel a sense of belonging. We also like to develop strong connections with our families.
Our centre has an abundance of indoor and outdoor space that enables children to have access to a curriculum that promotes the wellbeing and development of the whole child. We also focus on sustainability and teaching the children how to nurture and respect their environments.
Our location near the local shopping centre, library, community garden and Blackbutt Forest allows us to develop and foster connections with the community.
We also provide a Transition to School Program for all children going to school the following year, run by a university-trained Early Childhood Teacher. We support the needs of the children to ensure they are prepared for big school by nurturing their social, emotional, physical, language and cognitive development.
What's included?
Meals – breakfast, morning tea, lunch, afternoon tea and snacks
Nappies
Sunscreen
What to bring?
Change of clothes – To prepare for all weather types
Hat
Special comforters
Baby bottles and formula if required
Smiles all round!
Big Fat Smile exists for children and families, working to provide access to the highest quality early education and care in Australia. In fact, quality is central to everything we do.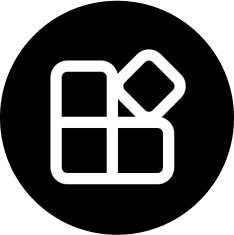 Educational framework
Bespoke Educational Framework
The educational framework is a benchmark for best practice across all Big Fat Smile services, setting out expectations for pedagogical learning and teaching practices that support the promotion of learning in the early years.
Safeguarding children
Child safety is a part of our vision and values
We are a child safe organisation. We take a whole of organisation approach towards creating and embedding a child safe culture, environment and practices for all children, across all service types and programs.